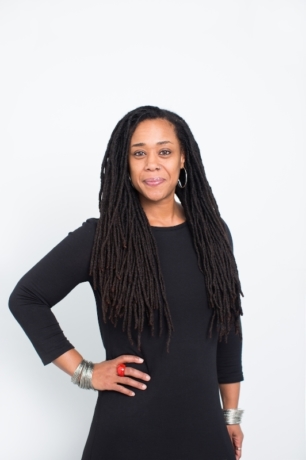 Insight Speakers
NICOLE CARUTH
Insight Series Q&A Forum Speaker:
Nicole J. Caruth is a writer, curator, and cultural worker. Currently, she is the Artistic Director at McColl Center for Art + Innovation in Charlotte, NC and formally the Director of Pedagogy and Public Practice at The Union for Contemporary Art. She is also the Founder and Director of With Food in Mind, a nomadic nonprofit developing art-based approaches to childhood obesity and nutrition disparities in low-income neighborhoods and communities of color. Caruth believes that artists can be a major community collaborator in the conversation around activism for food insecurity.
---
Insight Series Q&A Forum Moderator:

Mary Addison Hackett is a visual artist whose practice spans painting, video, and other time-based projects. Her work is grounded in the construction of meaning, memory, and representation in day-to-day life, and often combines performance with wry humor, philosophical inquiry, and feminist overtones.
Hackett holds an MFA in Studio Art and Video from the University of Illinois at Chicago and a BFA in Painting from the University of Tennessee, Knoxville. She has exhibited throughout the U.S. and abroad including shows at the Torrance Art Museum, Ogden Museum of Art, Acme., Kristi Engle Gallery, John Davis Gallery, and Marcia Wood Gallery. Her videos and short films have screened at university galleries and film festivals including The Independent Prague Film Festival, The Aurora Picture Show, and The New York Underground Film Festival. Her work is included in public and private collections throughout the United States, including the J. Paul Getty Trust and The Riverside Art Museum. She's has contributed reviews and essays to Two Coats of Paint, Burnaway, and The Nashville Scene. Mary Addison is also the founder of Smack Handy Films, an artist-run, DIY filmmaking pursuit focused on experimental documentary and micro-cinema.