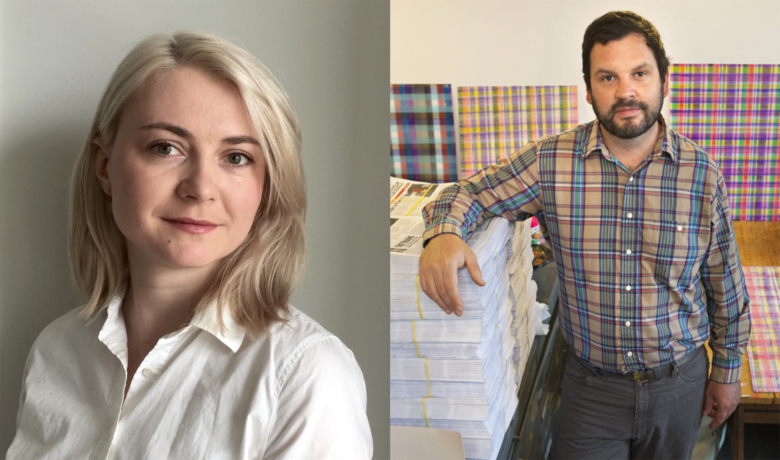 Insight Speakers
MAGDALENA MOSKALEWICZ + DUSHKO PETROVICH
Insight Series Q&A Forum Speakers:

Magdalena Moskalewicz is an art historian, curator, and editor who researches art from (the former) Eastern Europe from the early avant-gardes until today. She was awarded a PhD in art history for her research into Polish art of the 1960s and served as Andrew W. Mellon Postdoctoral C-MAP Fellow at The Museum of Modern Art in New York, where she led
 the Central and Eastern European branch of MoMA's global research initiative. In her scholarly, editorial, and curatorial work, Moskalewicz critically investigates local (art) histories and representations of identities in order to reshape dominant historical narratives. 
In 2015, she curated Halka/ Haiti 18°48'05''N 72°23'01''W: C.T. Jasper and Joanna Malinowska
for the Polish Pavilion at the 56th Venice Biennale, accompanied by a book under the same title. Her more recent curatorial and editorial project The Travellers: Voyage and Migration in New Art from Central and Eastern Europe examines the entwinement of migration, nationalism and the postsocialist condition (Zachęta, Warsaw 2016 and Kumu, Tallinn 2017). Moskalewicz is based in Chicago, where she teaches art history and museum/curatorial studies at the School of the Art Institute of Chicago.

---
Born in Quito, Ecuador, Dushko Petrovich is a Chicago-based artist who has exhibited his work internationally at venues including the Institute of Contemporary Art in Boston, the Charlottenborg Museum in Copenhagen, and Zacheta—National Gallery of Art in Warsaw. His writing has appeared in periodicals such as Bookforum, n+1, and ArtNews, among many others. As a co-founder of Paper Monument, Petrovich has edited publications including I Like Your Work: Art and Etiquette and Draw It with Your Eyes Closed: The Art of the Art Assignment. In 2015, Petrovich published Adjunct Commuter Weekly, which was reported on by the New Yorker, the Wall Street Journal, and NPR. His newest project, The Daily Gentrifier, debuted in September at MoMA/PS1's New York Art Book Fair. Having previously taught at Yale, New York University, and RISD, Petrovich is currently Graduate Director of the New Arts Journalism program at the School of the Art Institute of Chicago.

---
Insight Series Q&A Forum Moderator:
Laura Hutson is the Arts Editor of the Nashville Scene, an essential independent perspective in the city and beyond. Laura's engagement with the local art scene and national art conversation, refined personal aesthetic, and thoughtful analysis as a visual critic has made her voice one to listen to. She has written for the Nashville Scene since 2010 is also is a contributor for Creators/Vice.