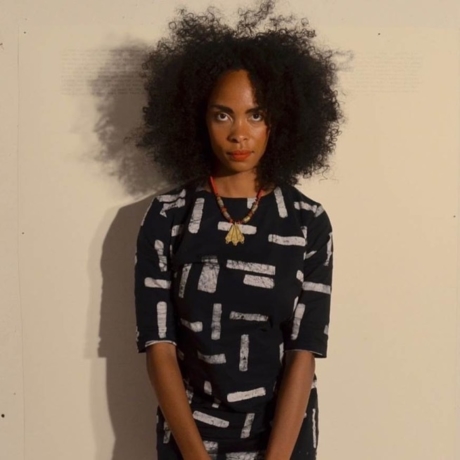 Insight Speakers
KENTURAH DAVIS
NOTE:
Additionally, the public is invited to a casual Q+A discussion with Kenturah Davis at Fisk University's Carl Van Vechten Gallery (lower level) on Friday, February 8 (12:00pm), moderated by Locate Arts Co-Director Brian R. Jobe. Location: 1000 17th Ave. North, Nashville, TN 37203 (on the corner of Dr. D.B. Todd Jr. Blvd. and Jackson St.)

---
Insight Series Speaker:

Kenturah Davis is an artist working between Los Angeles, New Haven and Accra (Ghana). Her work oscillates between various facets of portraiture and design. Using text as a point of departure, she explores the fundamental role that language has in shaping how we understand ourselves and the world around us. This manifests in a variety of forms including drawings, sculpture and performances. Davis was commissioned by LA Metro to create large-scale, site-specific work that will be permanently installed on the new Crenshaw/LAX rail line, opening 2020. Her work has been included in institutional exhibitions in Africa, Asia, Australia and Europe. Davis earned her BA from Occidental College and MFA Yale University School of Art.

---
The Insight Speaking Series is sponsored by Lipscomb University.

Locate Arts + Seed Space is supported in part by Tennessee Art Commission, Metro Nashville Arts Commission and the Arts & Business Council of Greater Nashville.