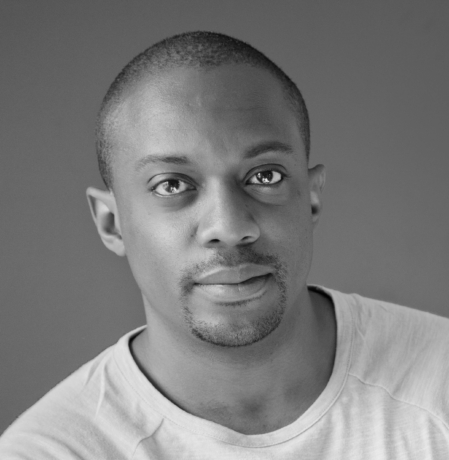 Insight Speakers
HANK WILLIS THOMAS
May 05, 2020 at 1:30pm
Virtual Speaker:

Hank Willis Thomas spoke with Elliot Perry and Brian R. Jobe on May 5, 2020 (1:30pm CST) covering a range of topics including the current exhibition Hank Willis Thomas: Fourth Bluff in Memphis, TN (curated and organized by Brian R. Jobe of Tri-Star Arts and Ruby Zielinski of Memphis River Parks Partnership).

---
Hank Willis Thomas is a conceptual artist living and working in New York City. His work focuses on themes related to perspective identity, commodity, media, and popular culture. He often incorporates recognizable icons into his work, many from well-known advertising and branding campaigns. On advertising, in an interview with Time, Thomas said, "Part of advertising's success is based on its ability to reinforce generalizations developed around race, gender and ethnicity which are generally false, but [these generalizations] can sometimes be entertaining, sometimes true, and sometimes horrifying."

After the senseless robbery and murder of his cousin, Songha Thomas Willis in 2000, Hank became known for B®anded, a series of photographs, and Unbranded: Reflections in Black by Corporate America 1968-2008, a body of work created from appropriating advertising images. He was thinking about the root of black-on-black violence in the US. In Juxtapoz, he said, "It got down to something in the construction of black male identity. Black male identity, as we know it started with slavery in the United States, not in Africa. I'm interested in the way that black men are the most feared and revered bodies in the world in this weird way. I was trying to figure out why that was and what that was about, and the relationship to slavery and commodity, which is commerce, culture, cotton, and that body type."

Thomas sees cultural disconnects everywhere in day-to-day living particularly as it relates to race (a figment of our imagination). In a 2013 review of Question Bridge, a collaborative transmedia project, Holland Cotter wrote in the New York Times, "…he has been particularly astute in examining the workings of what W. E. B. Du Bois called double consciousness, the condition in which people see themselves reflected, often negatively, in the view of others and end up molding their lives to confirm that view." In this way, his work has gone beyond just making art, to examining and exposing deeper divides in our culture.

Thomas received a BFA in Photography and Africana Studies from NYU in 1998, his MFA in Photography, and an MA in Visual and Critical Studies from California College of the Arts in San Francisco in 2004. His work has been featured in several publications including 25 under 25: Up-and-Coming American Photographers (CDS, 2003), 30 Americans (RFC, 2008) as well as his monograph Pitch Blackness (Aperture, 2008). He has exhibited in galleries and museums throughout the world. Thomas' work is in numerous public collections including the Whitney Museum of American Art, The Brooklyn Museum, Museum of Modern Art, and the Solomon R. Guggenheim Museum, New York. His collaborative projects have been supported by the Tribeca Film Institute, Open Society Foundation, The Ford Foundation, and have been featured at the Sundance Film Festival. He has permanent installations at the Birmingham and Oakland International Airports, and The Oakland Museum of California, San Francisco, and two current Public Art Fund projects: Image Objects at City Hall Park, New York City; and Hank Willis Thomas: The Truth Is I See You at MetroTech Commons, Brooklyn, NY.

photo credit: Andrea Blanch

---
Tri-Star Arts, in collaboration with Memphis River Parks Partnership, is pleased to present Hank Willis Thomas: Fourth Bluff featuring Ernest and Ruth and Harriet and Annie (Capri) by Hank Willis Thomas (New York, NY) on view at Fourth Bluff Park (Memphis, TN) from April 16, 2020 through November 1, 2021.

Curated + Co-Organized by: Brian R. Jobe (Tri-Star Arts)
Co-Organized by: Ruby Zielinski (Memphis River Parks Partnership)
---
Check out the sculptures via the following video links:
Harriet and Annie (Capri)
Ernest and Ruth
---
© Hank Willis Thomas. Courtesy of the artist and Jack Shainman Gallery, New York.

---
Tri-Star Arts thanks the Memphis River Parks Partnership and Jack Shainman Gallery (New York, NY) for their ongoing support.
Tri-Star Arts is supported in part by the Tennessee Arts Commission, Metro Nashville Arts Commission, and the Andy Warhol Foundation for the Visual Arts.