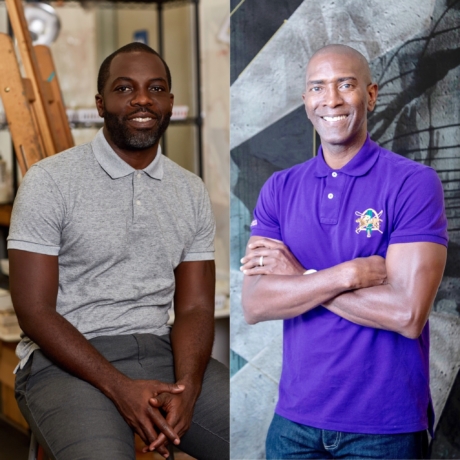 Insight Speakers
DEREK FORDJOUR + ELLIOT PERRY (NASHVILLE)
Visiting Speakers:
Derek Fordjour was born in Memphis, Tennessee to parents of Ghanaian heritage. His work has been exhibited in numerous venues including Night Gallery in Los Angeles; BAM, Brooklyn; and Josh Lilley Gallery, London. He has received commissions for public projects including The Whitney Museum Billboard Project and a permanent installation for Metropolitan Transit Authority of New York City at 145th Street Subway Station. He was awarded 2016 Sugarhill Museum Artist-in-Residence, the 2017 Sharpe Walentas Studio Program in New York City, and named the 2018 Deutsche Bank NYFA Fellowship Award. He is a graduate of Morehouse College in Atlanta Georgia, earned a Master's Degree in Art Education from Harvard University and an MFA in Painting at Hunter College. His work has been reviewed in The New York Times, The Los Angeles Times, Hyperallergic and Brooklyn Rail. He has also been featured in several publications such as The Wall Street Journal and Forbes Magazine. He frequently serves as a lecturer at numerous institutions and as a Core Critic at Yale University School of Art. His work also appears in several collections throughout the US and Europe including The Studio Museum of Harlem, Dallas Museum of Art and The Whitney Museum.
photo credit: Brad Ogbonna

---
Elliot Perry is a noted collector of contemporary art, along with his wife Kimberly and daughter Morgan, and they've been collecting for over 20+ years. Perry is a graduate of Memphis State University (now University of Memphis) where he played basketball for 4 years, is the school's 2nd leading scorer, and finished with a degree in marketing in 1991. He was drafted in the 1991 NBA Draft by the Los Angeles Clippers and went on to play 10 years in the association. Perry is now a minority shareholder of the Memphis Grizzlies as well as a radio broadcast commentator for the team. He is a dedicated advocate for education and mentoring in the Memphis community while serving on many boards that support those efforts, including as Chair of the Memphis Grizzlies Foundation Board, where he also serves as a mentor for the organization's mentoring program.

---
This speaking event is presented in local partnership with Fisk University Galleries.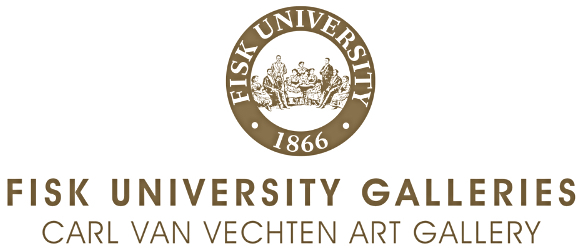 Tri-Star Arts is supported in part by the Tennessee Arts Commission, Metro Nashville Arts Commission, and the Arts & Business Council of Greater Nashville.