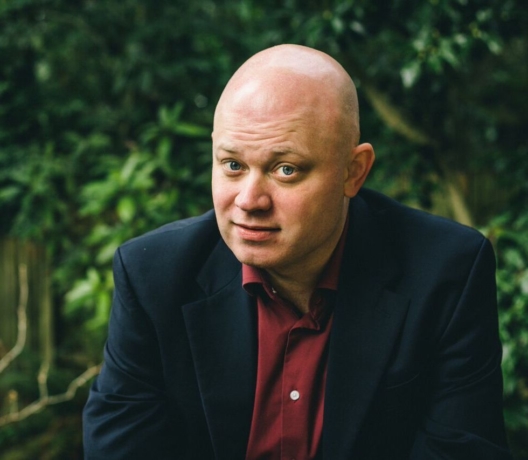 Insight Speakers
BEN DAVIS
Insight Series Q&A Forum Speaker:
Ben Davis is an art critic living and working in New York City. He is the author of 9.5 Theses on Art and Class (Haymarket, 2013). He is currently National Art Critic for artnet News, and was formerly executive editor of Artinfo.com and an editor of The Elements of Architecture, the catalogue of the 2014 Venice Architecture Biennale. His writings have appeared in Adbusters, The Brooklyn Rail, e-Flux Journal, Frieze, New York, The New York Times, Slate.com, The Village Voice, and other venues.
---
Insight Series Q&A Forum Moderator:

Mark Scala is the chief curator at the Frist Center for the Visual Arts. His major exhibitions have focused on the representation of the body in contemporary art. The most recent was Phantom Bodies: The Human Aura in Art (2015), which explored the subjects of loss and remembrance in contemporary art. The 2012 exhibition, Fairy Tales, Monsters, and the Genetic Imagination, was an international survey on the theme of the hybrid body in folklore, science fiction, and genetic engineering. Paint Made Flesh (2009) was a compilation of figure painting in the U.S., Germany, and Britain since World War II. Scala has also organized solo exhibitions on emerging and mid-career artists, including Harmony Korine, Guido van der Werve, Inka Essenhigh, Alicia Henry, Gregory Barsamian, U-Ram Choe, Angelo Filomeno, Mike Hoolboom, Simen Johan, Tokihiro Sato, Ana Maria Tavares, and Camille Utterback.
Scala is currently organizing Chaos and Awe: Painting for the 21st Century. This is an international survey of artists who convey a sense of anxiety and sublimity arising from the contemplation of an increasingly unstable social imaginary. Included will be such artists as Franz Ackermann, Ghada Amer, Ali Banisadr, Ellen Gallagher, Wangechi Mutu, Neo Rauch, Matthew Ritchie, Sue Williams, and many others. The exhibition catalogue will feature essays on painting by art historian Media Farzin, and artists Simon Morley and Matthew Ritchie.
Before coming to the Frist Center, Scala was curator at the Art Museum of Western Virginia, where he worked for ten years. He received his MA in art history in 1988 and MFA in painting in 1979, both from Virginia Commonwealth University. He has been a member of the Association of Art Museum Curators since 2001, and served on its board from 2010-2016.