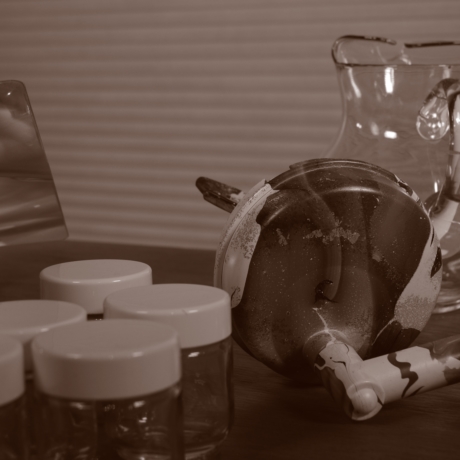 Exhibitions
...IN WHICH THE ARTIST ATTEMPTS TO TALK ABOUT THE SPACE WHERE YOU DO THE THINGS THAT ARE NOT DONE IN THOSE OTHER SPACES.
February 3, 2018 - March 24, 2018
Jessica Gatlin
Imagine:
You have been educated and socialized into a white supremacist capitalist patriarchy with a long history (presence) of violence and colonization. You are a very tiny part of a complex and indifferent machine — a machine actively seeking to destroy that which it cannot exploit. How might you respond to learning about your programming?
About:

Jessica Gatlin is an artist, maker and part-time sorceress currently based in Nashville, TN. She earned her BFA from Florida State University and her MFA from the University of Tennessee, Knoxville. Gatlin has participated in numerous residencies and fellowships including Ox-Bow School of Art & Artist Residency (Saugatuck, MI), the Fabric Workshop and Museum Apprentice Program (Philadelphia, PA), and the Eugeniusz Geppert Academy of Fine Arts (Wroclaw, PL). She is a recipient of the 2016 Thomas-Penley Fellowship Grant as well as the 2016 Screen Print Biennial Speedball Juror Award. Recent exhibitions include Unix Gallery in New York, NY, the Urban Institute for Contemporary Arts in Grand Rapids, MI, Concrete Gallery in Wroclaw, PL, and Woman Made Gallery in Chicago, IL.