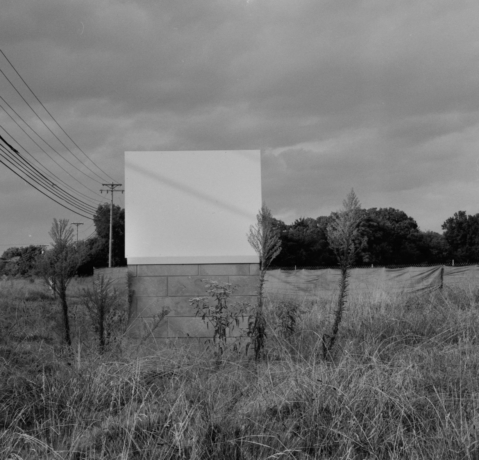 Exhibitions
GREETINGS FROM VESTAL III
December 1, 2023 - January 27, 2024
Rachel Sevier Dallery, Casey Field, Lisa Flanary, Risa Hricovsky, Ashley Pace
Tri-Star Arts is pleased to present the next exhibition in their Main Gallery at the historic Candoro Marble Building. A group show, Greetings From Vestal III, featuring recent works by resident studio artists Rachel Sevier Dallery, Casey Field, Lisa Flanary, Risa Hricovsky, and Ashley Pace opens Friday, December 1, 2023 and will run through Saturday, January 27, 2024. Curator: Brian R. Jobe.
An opening reception will be held on Friday, December 1, 2023 from 5:00—8:00 pm (artists in attendance). The address is 4450 Candora Avenue, Knoxville, TN 37920 and admission is always free of charge.
---
Rachel Sevier Dallery is a Knoxville based artist, primarily working with clay, fibers, and wax. She received her MFA in Ceramics from The University of Tennessee, Knoxville in 2019. Sevier Dallery's current work is an exploration of the human predicament of embodiment. *Rachel is based in Studio B.
She states of her work, "My work explores the human predicament of embodiment. The tension between what is happening inside the body and the desire to keep the 'surface' free from any evidence of what's happening beneath it. The mending and curating that's done to keep the exterior free of evidence creates new evidence of its own. Evidence of touch. An evidence mending. Evidence of what happens when the act of preservation and mending is shown to only be an interim, having no lasting effect."
"The finite cycles we create, grasping at control.
Pursuing a control that is only external -
A control that was never really "control" at all.
Thinking about what it means to mend, and how many times
something can be mended before it's too far gone.
Thinking about the disposable -
An attempt at caring for what feels disposable."
—
Casey Field is an artist living and working in Knoxville, Tennessee. Since 2018, she has been pursuing Classical learning in art while also exploring her own voice in art-making. Prior to that, she spent several years as a lawyer and a few years as a mom to her children when they were young. *Casey will be based in Studio A beginning on December 1.
Of her work, she states, "I am a contemporary figurative artist with training in Classical methods of art. I create personal and symbolic images that explore meaning in the 21st century human experience and seek to evoke the beauty of relational moments between viewer, subject, and artist. My imagery draws from autobiographical experiences as a woman and mother in the American South. My work acknowledges the divine feminine as both a creative force and explores embodiment in subject matter, material, and process."
"My style emphasizes commitment to technical rigor and craft, beauty as a worthy artistic pursuit, and contemplative observation as an imaginal tool. My art is most heavily influenced by contemporary artist Patricia Watwood."
—
Lisa Flanary is a retired Professor of Art / Photography. She taught at Carson-Newman University in Jefferson City, Tennessee for 24 years. She earned an MFA from East Tennessee State University in 2016 and a BA in History from Carson-Newman University in 1981. In 2016, she established the Knoxville Community Darkroom. The KCD supports analog photography and local artists with a darkroom space and a gallery. As a fine art photographer, she works with both analog and digital processes. Lisa a native of East Tennessee and many of her photographs reflect both the landscape and the people of the area. Her work has been shown in galleries and museums across the country. *Lisa is based in Studio A through November 30.
She states, "The title of the series on view is Altered Landscapes. This summer, I began photographing the construction at Lakeshore Park in Knoxville. While walking through the park before construction began, I saw dozens of large trees marked with a red X. These trees were marked for removal to make room for roads, ball fields, and other amenities at the park. The idea of cutting down those large, beautiful trees troubled me. Some of these trees were over one hundred years old. More trees will be planted in their place, but most of us will not live to see these trees grow into the magnificent beauty of the ones lost. Knoxville and surrounding counties are experiencing a building boom. Unfortunately, land is sacrificed for apartment buildings and subdivisions. I find these building sites to be desolate landscapes worthy of being documented."
—
Risa Hricovsky is a post-discipline / installation artist. Her work pushes the boundaries between painting and sculpture, and between art, design and craft. Risa received an MFA from the School of the Art Institute of Chicago, a post-bacc from the University of Wisconsin - Madison and a BFA from Bowling Green State University. Recently Risa received a Bailey Opportunity Grant, Current Art Fund Grant, and won 1st place in mixed media at the Zanesville Prize for Contemporary Ceramics. Risa has exhibited nationally and internationally and she has attended many prestigious residencies. Most notable residencies are The Studios at MASS MoCA in North Adams, MA, Guldagergaard - International Ceramic Research Center in Skælskør, Denmark, and SIM in Reykjavík. Iceland. Currently, Risa is working on a solo exhibition, Then is Now, that will be on view at the Arkansas Museum of Fine Arts (Little Rock, AR) from December 18, 2023 through April 28, 2024. *Risa is based in Studio D.
Risa Hricovsky creates artworks that punctuate space through pattern, color and her use of the multiple. Working though dichotomies such as order & chaos, attraction & repulsion and similarity & difference, she makes visual poems about perception. The work juxtaposes similarly colored materials with opposing properties, such as fired porcelain with soft sculpture or paper. In doing so, each material takes on characteristics of the other, giving rise to misperception and subtly introducing tension within the calm of repetition. Through this mimicry and indexical object making begins a critique of our ideological perceptions of different materials.
Currently, Risa is working on developing three distinctive art series, Strange Stranger, Fringe, and Future Rocks. Strange Stranger is a collection of sculptures that explore the uncanny and are made with different materials with varying degrees of likeness. The Fringe series is composed of large hyper-realistic shag rugs made of fired pigmented porcelain, which are a metaphor for the ideals of the '60s being frozen in sentiment and unable to engender substantial progress. Lastly, Future Rocks is a series that explores the Anthropocene and aestheticizes fossils from a post-human existence.
—
Ashley Pace is trained as an architect and industrial designer with degrees from the University of Tennessee and Pratt Institute. Her work ranges in scale from surface design to built work. Growing up in Appalachia, her interests are found in the vernacular of the region including the functional beauty of handcrafted items and the natural beauty of the area, especially the mountains. Past work has focused on the intersection of motherhood, handcraft, traditions, and the architectural space of home. *Ashley is based in Studio C.
Of her work, she states, "The development of a piece of fabric from a single strand is a fascinating process, making a solid surface from separate components. Likewise, a quilt is a complete composition made of many individual pieces. Traditional textile items like quilts, although utilitarian, become important family heirlooms because they are created through a loved one's time-consuming effort and are a powerful link to one's emotional history with the use of well-loved and well-worn fabric from clothing. I investigate my family history in this series of work by folding, weaving, and manipulating my grandfather's maps from his extensive travel across the country as a boilermaker. By using a family member's belongings, a tie is made to the family history and an exploration of pattern, geometry, and structure is developed through creating a quilt-like texture."
---
Tri-Star Arts exhibitions are open to the public regularly from Tuesday through Saturday, 11:00 am until 5:00 pm, alongside iconic spaces within the Candoro Marble Building (located in the Vestal neighborhood of Knoxville).
Tri-Star Arts is based at the Candoro Marble Building with its main office, gallery space, and artist studios. Their gallery features exhibitions with a local, state-wide, and national focus on contemporary visual art.
Constructed in 1923, the Candoro Marble Building originally served as the offices and showroom for the Candoro Marble Company. It showcases a Charles Barber-designed Beaux-Arts architectural style, beautiful Tennessee pink marble, and an iconic tree-lined drive on its one-acre grounds. In early 2021, the Aslan Foundation completed a substantial restoration of the building. In partnership with the Aslan Foundation, Tri-Star Arts oversees programming at the site. It is located at 4450 Candora Avenue, Knoxville, TN 37920.
About Tri-Star Arts:
Tri-Star Arts serves Tennessee by cultivating and spotlighting the contemporary visual art scenes in each region while fostering a unified state-wide art scene. Tri-Star Arts programs promote art dialogue between the different cities in the state, and between the state and the nation.
Tri-Star Arts initiatives include a gallery space and artist studios at the historic Candoro Marble Building, Current Art Fund grants, 2023 Tennessee Triennial for Contemporary Art, state-wide exhibition projects and speaker series, and LocateArts.org web resource.