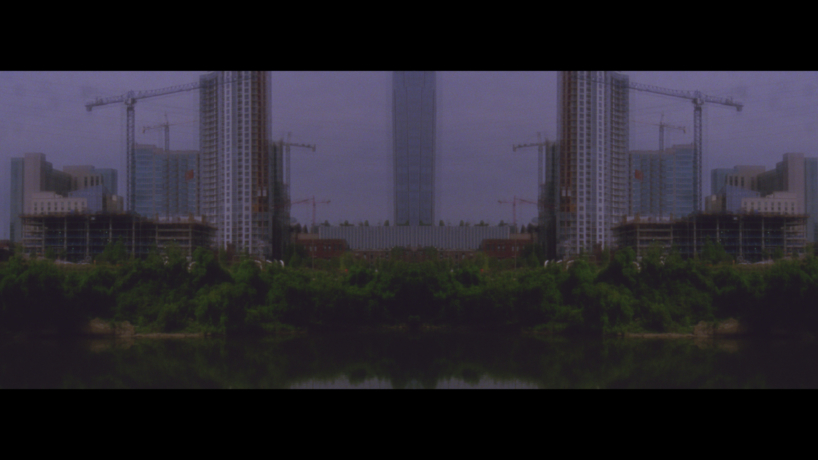 Exhibitions
FUTURE TENSE
October 14, 2017 - November 18, 2017
John Warren
John Warren's Future Tense will be on view from Saturday, October 14 through Saturday, November 18.

Artist Statement:

"Over the past decade, I've worked primarily with a 16mm Bolex motion picture camera to produce a body of work that makes visible the textural, symbolic and, at times, psychedelic layers inherent in the landscape. 'Future Tense' looks at construction cranes around Nashville as figures trapped by the ambivalent forces of capitalism. The piece continues my interest in the landscape, not as a mere pictorial representation, but instead as a point of perceptual inquiry to examine the outer world in an attempt to understand the inner world." - John Warren

About:

A time-based media artist, John Warren has completed many short works that seek to question, to interpret, and to express that which transcends language. His lyrical films and installations have been exhibited internationally at a wide range of galleries and festivals. Warren earned an MFA from the California Institute of the Arts and currently teaches Video Art and Film Fundamentals at Vanderbilt University. He lives in Nashville, TN with his wife and daughter.