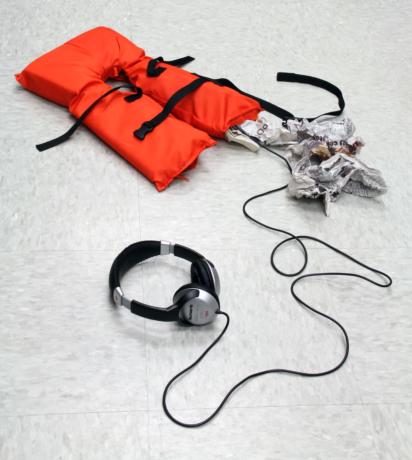 Exhibitions
​ASYMMETRIC KIN
October 1, 2016 - October 29, 2016
Kristi Hargrove and Bahar Yürükoğlu, Jana Harper and Erdal Inci, Michael Dickins, Jonathan Rattner and Ayşegül Süter
NOTE: This is a Seed Space exhibition, curated by Rachel Bubis. Seed Space was founded by Adrienne Outlaw.

---
Public Discussion with Participating Artists and Curators: Oct 12, 6:30-8pm, Curb Center, Vanderbilt University, Nashville

Curators: Naz Cuguoğlu, Mine Kaplangı, Jonathan Rattner and Paul Collins

Seed Space and COOP Gallery are pleased to present Asymetric Kin, a multidisciplinary international collaboration between artists from Nashville and Istanbul, Turkey. The Asymmetric Kin Project has connected artists from each city in a 6­ month collaborative relationship that has culminated in exhibitions at Istanbul's Mixer Gallery in September and at Nashville's Seed Space and Coop Galleries this October.
Drawing a line between Nashville and Istanbul, the artists and curators have used Asymmetry as a lens to examine the many questions that arise from a consideration of the different socio­political, artistic, cultural and economical realities in these two countries. Participating artists include Kristi Hargrove and Bahar Yürükoğlu, Jana Harper and Erdal Inci, Michael Dickins, Jonathan Rattner and Ayşegül Süter. This project has been designed as a cultural exchange and a research experiment between Coop Curatorial Collective (Nashville, TN) and Creative Çukurcuma (Istanbul) and is being supported by Seed Space (Nashville, TN), the American Turkish Society as part of their Moon and Star Projects, as well as the Turkish Cultural Foundation.
This project has been made possible through the generosity of the American Turkish Society's Moon and Stars Grants, Seed Space, and the Turkish Cultural Foundation.

image credit: Michael Dickins